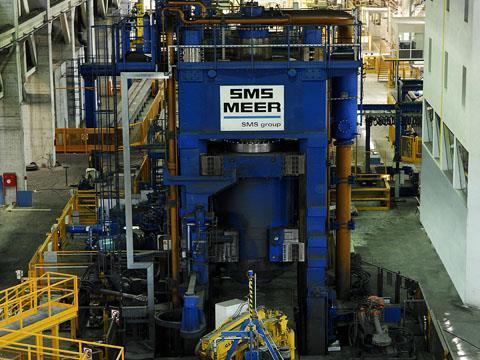 EUROPE: Italian wheel manufacturer Lucchini RS is expanding its European operations with three strategic acquisitions, the company's Chairman Guiseppe Lucchini told Railway Gazette at InnoTrans on September 23.
In Austria, the group has established a new Central Europe subsidiary as a 75:25 joint venture with local company SMW, whose owner and CEO Manfred Zorn becomes CEO of Lucchini CE. This company will focus on the German-speaking markets in Germany, Austria and Switzerland.
To serve French-speaking markets, Lucchini RS has founded a wholly-owned company in Belgium, known as LBX. Operational since July 1, this has acquired the assets from the former Belgian operations of Valdunes, which had been spun off when the French wheel manufacturer was sold earlier this year. According to LBX Chairman Michel Durif, the business will employ around 30 skilled staff, focusing on the finishing and machining of wheelsets to local customer specifications, using wheel blanks and axles manufactured at the company's high-tech steelworks in Lovere.
Outside the rail market, Lucchini RS has acquired a 49% stake in Italian forging company Mamé, which mainly supplies specialist forgings to the oil and gas industry and the power generation sector. This 'synergistic' agreement includes provision for Lucchini RS to increase its stake to between 75% and 100% in 2017.