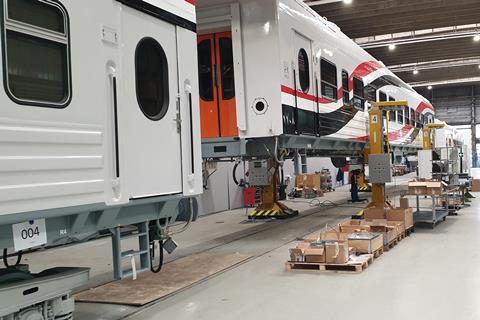 HUNGARY: Investment company Magyar Vagon has become sole owner of the Dunakeszi Járműjavító coach factory, by acquiring the 50% stake in the TMH Hungary Invest joint venture which was previously held by the TMH International subsidiary of Russian rolling stock group Transmashholding.
Magyar Vagon said it aims to make Dunakeszi Járműjavító a flagship for Hungarian railway manufacturing, and is aiming for further market expansion.
The acquisition includes responsibility for completing the contract to supply 676 Hungarian-built coaches to Egyptian National Railways; more than half of these have so far been completed.