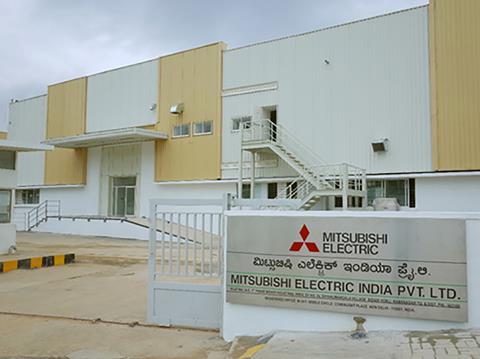 INDIA: Mitsubishi Electric Corp subsidiary Mitsubishi Electric India has opened a US$8m factory at Bidadi near Bangalore which will manufacture and maintain traction inverters, motors and other electrical equipment for metro rolling stock.
Mitsubishi Electric is aiming for annual revenue of US$170m in the Indian transport equipment sector by 2020. 'Our factory can produce and supply state-of-the-art electrical propulsion equipment for rolling stock,' said MEI Managing Director Makoto Kitai on November 27. 'By setting up this factory in India, we have demonstrated our commitment to invest, foster innovation, enhance skill development, protect intellectual property and build best-in-class manufacturing infrastructure in India, which we call our "Make in India" initiative.'
The Bangalaore facility is Mitsubishi Electric's third factory in India, after an automotive equipment plant in Gurgaon and a factory automation products site in Pune.