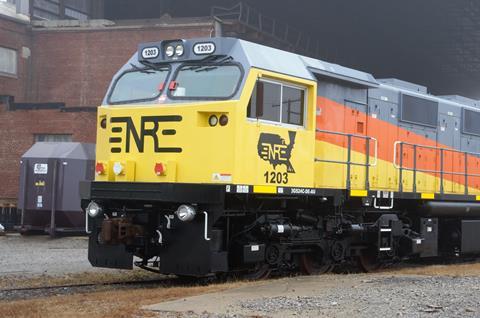 USA: New and remanufactured locomotive supplier National Railway Equipment has announced a consolidation plan, which Executive Committee Leader Pat Frangella, said would 'significantly streamline our operations, while maintaining all of our service offerings for our customers around the globe'.
Over the next few months NRE's operations at Dixmor and Silvis in Illinois and Milwaukee in Wisconsin will be transferred to its sites at Mt Vernon, Illinois, and Paducah, Kentucky.
NRE's activities at Hagerstown in Maryland will move to a new facility located adjacent to the company's existing Paducah workshops. This will include new and updated CNC milling machines, and will focus primarily on the manufacture and remanufacture of diesel power assemblies.
'Being able to meet all of our customers' power system needs under one roof will significantly increase production capacity and decrease lead times', said Brandon Schwartz, Vice-President of North America Sales on August 27.
There will be no changes to NRE's marine-focused Power Systems group.