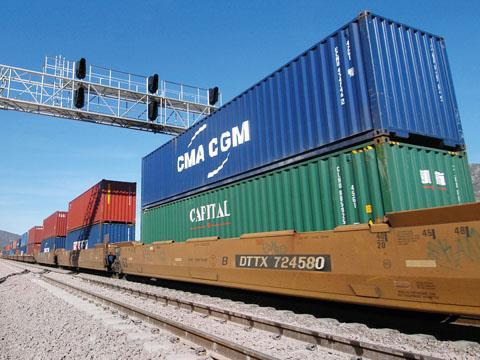 USA: The Department of Transportation has awarded a multi-university consortium led by the University of Illinois at Urbana-Champaign a $3·5m grant to establish a rail transportation and engineering research centre.
Headquartered within the Department of Civil & Environmental Engineering at Illinois, National University Rail will focus on education and research to improve railway safety, efficiency and reliability, with a particular focus on corridors where 'higher-speed passenger trains' share infrastructure with freight trains.
NURail projects will look at track and structures, train control, rolling stock, human factors and other topics based on Federal Railroad Administration and Association of American Railroads priorities.
The University of Illinois at Urbana-Champaign is leading a consortium of research universities including the University of Illinois at Chicago, Massachusetts Institute of Technology, Michigan Technical University, Rose-Hulman Institute of Technology, the University of Kentucky, and the University of Tennessee. The centre will be headed by Prof Christopher P L Barkan, Krambles Faculty Fellow and director of the Illinois Rail Transportation & Engineering Center.