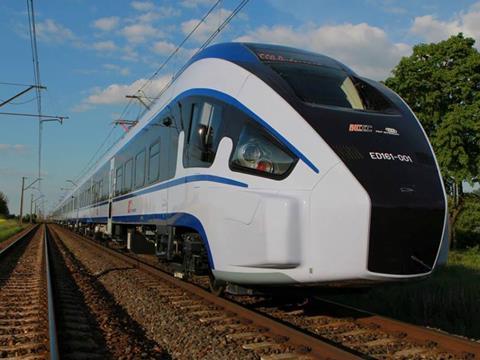 POLAND: Rolling stock manufacturer Pesa is to announce a new strategy in the first quarter of this year, following the supervisory board's decision to appoint the management board's Vice-President of Operations Krzysztof Zdziarski as Chief Executive on January 8. Robert Tafiłowski was appointed as Chief Financial Officer.
Pesa ran into cash flow problems in 2017, and signed a 200m złoty loan agreement with a consortium of six banks. After exploring various options the company was taken over by state-owned investment vehicle PFR in 2018.
'The management of Pesa has carried out a range of restructuring activities, although the company is still in a situation that needs intensive corrective action', said Chairman of the supervisory board Adam Bruliński. 'I am convinced that the new management board under the leadership of Krzysztof Zdziarski will successfully carry out the next step of the company restructuring process.'
He added that 'we believe in the potential of Pesa and trust that the new management alongside the main stakeholder will ensure further functioning and turn the company onto the right track.'
Following his appointment, Zdziarski said 'we have finished the first full year since Pesa acquired a new investor but new challenges lie ahead. They concern both the widely understood technological development as well as management. The task for the coming months is to strengthen Pesa's position as the biggest manufacturer of rolling stock in Poland and to achieve a positive financial result in 2020'.