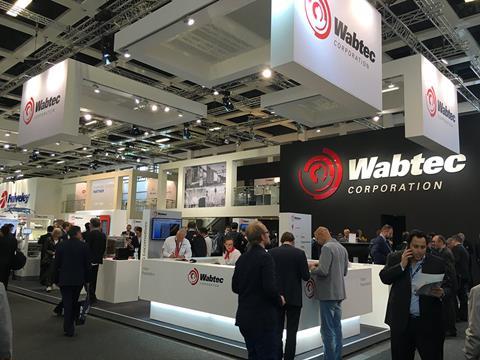 WABTEC: 'During 2016 we faced many challenges, including significant headwinds in our freight and industrial markets', said Wabtec President & CEO Raymond T Betler when presenting the group's annual results on February 21. 'Yet, our financial results were among the best in our history, we generated more cash from operations than net income, and we completed the most important strategic acquisition we've made to date.'
Sales totalled $2·9bn in 2016, down from $3·3bn in 2015. Higher sales in the Transit Group which covers the passenger market were more than offset by lower sales in the Freight Group, which was affected by lower revenues from train control equipment, a decrease in rail traffic volumes and lower industry deliveries of new locomotives and wagons.
Net income for the full year was $313m, down from $399m. At the end of the year the company had cash of $398m and debt of $1·9bn.
Betler said he was 'pleased with how our team responded to difficult market conditions' in 2016. He expects these conditions to persist in 2017, when the company will continue to manage costs 'aggressively' and work on the integration of Faiveley Transport. 'We will also continue to invest in our balanced growth strategies and expect to benefit from our diversified business model and rigorous application of the Wabtec Excellence Programme', he said.
Revenues in 2017 are expected to be about $4·1bn, with the second half of the year expected to be stronger than the first. Wabtec estimates synergies from the acquisition of Faiveley of $15m to $20m in 2017, with long-term synergies expected to exceed $50m.