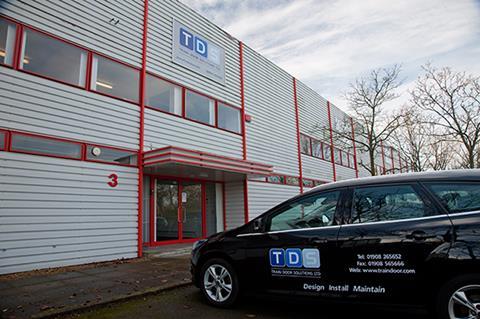 EUROPE: Finnish door and partition wall manufacturer Polarteknik Oy has acquired UK pneumatic and electrical door systems servicing specialist Train Door Solutions Ltd under a deal completed on January 31.
Established in 1999, Milton Keynes based Train Door Systems was previously owned by Nigel Mason, Vanessa Mason and Toni Goff. It will continue to operate as a stand-alone business under its existing name, with the Masons continuing in management roles.
Polarteknik is part of the Dacke Industri group, and supplies rolling stock manufacturers including Hitachi, Bombardier Transportation, Siemens Mobility, Alstom and Stadler. It has been delivering door systems to the UK for more than 20 years, working closely with Train Door Solutions since 2013.
'Train Door Solutions is a strong and respected company with a lot of knowledge', said Polarteknik Managing Director Tomi Ojala. 'This deal will complement Polarteknik's strategy by strengthening local service and manufacturing activity in one of our main markets.'
'It was time to take the next step in Train Door Solutions' strategy', said Nigel Mason. 'With Polarteknik as our new owner, we are able to continue to develop the business together.'