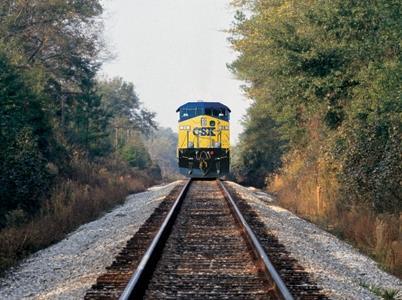 CSX has launched a secure iPhone application, ShipCSX, which allows customers to track their shipment across the US railway's network. It also provides wagon specifications including dimensions and weights.
Autronic has introduced the ACR150 series of PCB-mounted DC/DC converters with an output power of up to 150 W and a wide range of input voltages, suitable for rugged and high-power rail applications.
The latest additions to Moxa's ToughNet family of rugged ethernet switches for on-train applications are the TN-5816 and TN-5818. These add Layer 3 routing to give the flexibility to deploy applications across networks and expand routing functionality to integrate several subsystems or accommodate different VLANs. There are four fast ethernet ports and two optional gigabit ports with bypass relay functions, and a power input range from 12 to 110 V DC.
Trelleborg Industrial has launched Metalastik SFR, a flexible coating designed to give a significant degree of fire protection to natural rubber suspension components which need to flex and deform. The manufacturer says the coating would typically give passengers an extra 3 min to evacuate a train, and reduces exposure to smoke and toxic fumes.
Erico has developed a Screw Spike Extraction Kit for removing broken spikes from concrete sleepers.
Recom has extended its PowerlinePLUS family of DC/DC converters with the PRP series specifically designed for rolling stock applications. The ranges offers input voltages of 12 V to 160 V DC and outputs of 3·3 V to 24 V DC.