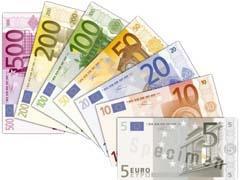 USA: A former ABB factory in Muncie, Indiana, which has been empty since in 1998 was named as the location for Progress Rail Services' new US diesel locomotive plant on October 29.
To be up and running by the end of 2011, the factory will be operated by a new subsidiary, Progress Rail Manufacturing Corp, and will offer 'state of the art' assembly and painting facilities. A test track is planned within the 30 ha site.
The initial focus will be on diesel-electric locomotives, but the plant will also position Progress Rail to compete for future passenger rail projects.
Progress Rail completed its acquisition of Electro-Motive Diesel in August, but EMD's main assembly plant is in Canada and the company needs a US plant to meet the Buy America requirements of projects with federal funding.
Progress Rail is to invest $50m developing the plant. Indiana Economic Development Corp has offered $3·5m in tax credits and $1m in training grants and is to provide the city of Muncie with $1m in infrastructure assistance based on Progress Rail's plans, which could see up to 650 jobs created by 2012. 'Progress Rail is the type of modern, advanced manufacturing company that every community desires', said President of Delaware County Commissioners Todd Donati.