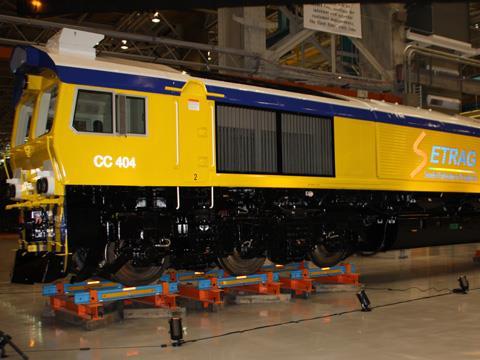 USA: Progress Rail Services officially opened its locomotive assembly plant in Muncie, Indiana, on October 28, with the unveiling of the first two locomotives produced at the site.
The Caterpillar subsidiary rolled out the locomotives for Ferromex and Setrag 10 months after work at the site began, and 364 days after the former ABB factory was announced as the location for the plant.
'This is the type of responsiveness our customers have come to expect from Progress Rail', said President & CEO Billy Ainsworth. 'We have assembled a talented and dedicated group of local employees eager to meet our customers' needs. As we continue to grow our business and build additional manufacturing capacity, Progress Rail will be well-equipped to produce and support the largest global population of locomotives.'
Progress Rail completed the acquisition of Electro-Motive Diesel in August 2010, but EMD's main assembly plant is in Canada and a US facility was needed to meet Buy America requirements for projects which use federal funding.