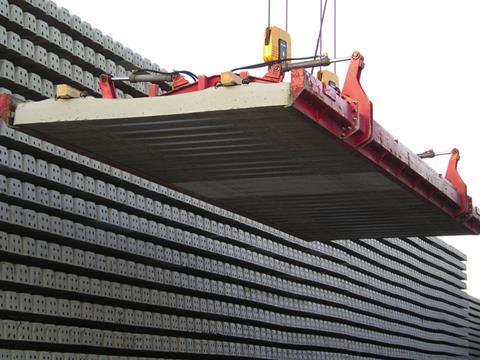 USA: German concrete sleeper and ballastless trackform supplier Rail.One has announced its entry into the 'extensive and highly promising' US market with the formation of Rail.One USA.
By the end of the year the US subsidiary is to open a €15m concrete sleeper plant in Clinton, Iowa, with an annual production capacity of 600 000 sleepers.
Technische Universität München has successful tested the HHS 36/6 sleeper which Rail.One has developed to meet both AREMA and European EN 13230 specifications.