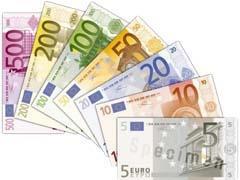 Vossloh MFL Rail Milling has been established as a joint venture between Vossloh Rail Services and Maschinenfabrik Liezen und Giesserei. The companies plan to launch proprietary mobile rail milling technology, which VRS says will offer higher working speeds, an increase in material removal per pass and a superior rail surface.
Fletcher Building's Humes Pipeline Systems has opened a plant at Hamilton in New Zealand which is to produce 1·5 million concrete sleepers to replace wood on KiwiRail's North Island network over the next decade under a NZ$100m contract.
Trans Data Management acquired Ascom's rail and road security and communications business with effect from March 30, and plans to expand its activities to emerging markets.
Watco Industries has acquired Cudahy Car Shop, which operates a wagon repair works in Wisconsin.
Scomi Rail and Ricardo have agreed to co-operate in the development of rail vehicle drivelines.
On April 10 Alstom and Fonds Stratégique d'Investissement announced they were considering the joint purchase of an 85% stake in tram and guided trolleybus manufacturer Translohr for €60m. Lohr SA would retain 15%. Alstom said this would secure the future of the Duppigheim plant, which would gain access to its commercial network.