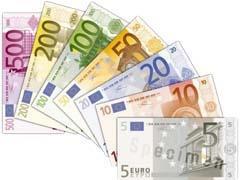 Werner Stohler has transferred his shares in Swiss railway systems planning consultancy and software supplier SMA und Partner to a group of long-standing employees under a management buyout, 25 years after he founded the company. This increases the number of partners from three to 11. SMA employs more than 60 staff and operates in 30 countries.
Belgorail has certified RailReLease as an Entity in Charge of Maintenance. The Rotterdam-based leasing company intends to offer ECM services as part of turnkey wagon fleet management packages, and has made 'a major investment in people, processes and the corresponding IT systems'.
PKP Informatyka has bought the Kolejowe Zakady Lacznosc Bydgoszcz ticket vending machine and passenger information business from railway holding company PKP SA.
Electro-Motive Diesel has officially opened its locomotive manufacturing facility at Sete Lagoas in the Brazilian state of Minas Gerais.
Nomad Digital has acquired Danish passenger information system and on-train internet technology suppliers CM Technology and CM Service, whose customers include DSB S-tog and Arriva. Commute Media retains an advertising sales operation.
Alstom Konstal formally opened new vehicle assembly and painting halls at its plant in Chorzów, Poland, on December 6. The plant produces metro cars for Budapest and Amsterdam, Lint multiple-unit bodyshells and components for Citadis trams.
Three suppliers including Huawei have signed framework contracts enabling them to bid to provide telecoms consultancy services to the European Railway Agency.