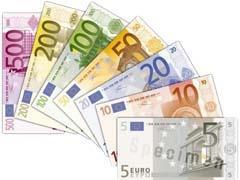 CSR Nanjing Puzhen is undertaking trials with a prototype Shanghai Line 13 metro car which has been assembled using friction stir welding for the main components of the aluminium body, and not just for smaller elements as previously.
A consortium of Industrial Development Corp, Commuter Transport Engineering, the National Union of Metalworkers, company management and an employee trust has acquired South African rolling stock manufacturer Union Carriage & Wagon from Murray & Roberts, which has divested the business to focus on infrastructure construction work.
ZNLE Gliwice has formally changed its name to Newag Gliwice, reflecting the consolidation of both companies under one brand. The Gliwice workshop will be a centre of competence for electric locomotives, but it may co-operate with Newag on other projects.
PKP Cargo Tabor - Czerwiesk has opened a 1·35m zloty rolling stock painting facility intended to improve quality and the working environment.
Strukton has taken over a rail-served ballast cleaning, recycling and storage facility at Roosendaal in the Netherlands previously operated by Heijmans.