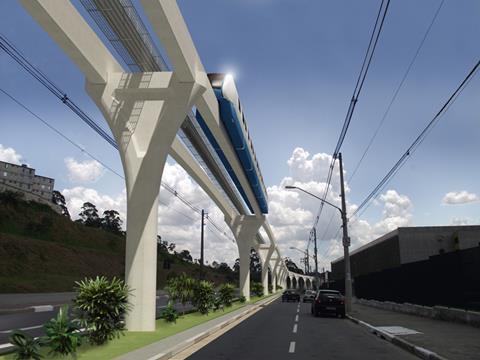 Madrid-based engineering consultancy Sener has acquired a 48% stake in Brazilian civil engineering group Setepla, with an option to buy the remainder at a later date. Setepla has undertaken construction work on São Paulo metro Line 4 and is currently working on Line 15, the Expresso Tiradentes monorail.
ICT Group and the All-Russian Railway Research Institute have agreed to co-operate in the development of higher-payload wagons. Around 10 new wagon designs are to be developed by 2015, including vehciles with 27 tonne and 32 tonne axleloads.
Polish rolling stock supplier Falbok was liquidated at a bankruptcy hearing in Kraków at the end of May. A producer of steam and diesel shunting locomotives for almost 100 years, in recent times the company had been refurbishing M62 diesel loco-motives, but a lack of orders stemming from competitive pressures forced it to cease trading.
Funkwerk AG sold its British rail operations planning, simulation and management software business Funkwerk Information Technologies York Ltd to Trapeze Group on May 31, as part of its strategic reorientation to focus on Traffic & Control Communication and Security Communication. Funkwerk York has 27 staff.