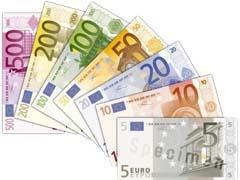 Leasing company The Andersons has opened a wagon painting facility in Maumee, Ohio. 'Our new state-of-the-art facility will help to alleviate the current shortage of services of this kind as well as meet the industry's expected growth in demand for quality railcar painting', said Rasesh Shah, President, Rail Group.
An agreement for Nokia to acquire Siemens' 50% stake in the Nokia Siemens Networks telecoms infrastructure joint venture was announced on July 1. The €1·7bn transaction is expected to close in the third quarter of this year, subject to regulatory approval.
EuroMaint says it is the first company in Sweden to obtain Entity in Charge of Maintenance certification covering wagons used for hazardous goods.
Dekra has obtained the status of an independent assessment body and a Notified Body, enabling it to assess rolling stock compliance with German and European standards.