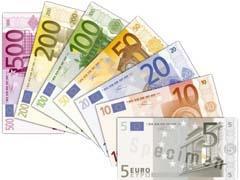 The VOTG subsidiary of wagon hire and rail logistics company VTG has set up a dedicated fleet of tank containers for foodstuffs and obtained GMP+ B4 certification of cleanliness and responsible handling along the production chain.
CMI has acquired depot equipment manufacturer Sogema Engineering.
Knorr-Bremse has acquired auxiliary power converter suppliers Transtechnik and PCS Power Converter Solutions.
Siemens and Russian Machines Corp have announced a joint venture to bid to supply metro cars to Moscow.
Fruit processing company Leo Maks has bought Polish rolling stock refurbishment company TS Opole, which has 400 employees and debts of 40m złoty.
Prover Technology and IKOS have formed a partnership offering services for companies seeking to automate the development of rail control systems. This includes supporting the development of formal requirement specifications, supplying the Prover iLock tool for development of service-ready code, and safety verification sign-off.