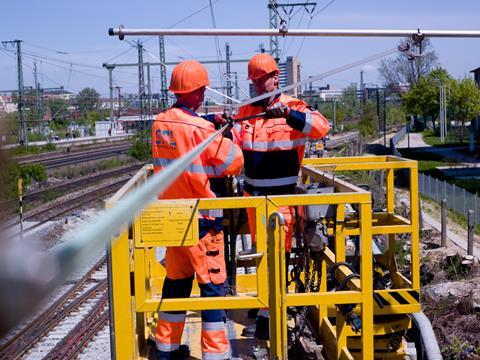 Swedish infrastructure control technology supplier Cactus is to move to larger premises and take on more staff, after winning a €10m subcontract from Alstom which is to supply and maintain a €66m Iconis traffic management system covering the entire Trafikverket rail network.
On November 4 local company Cablex and railway electrification supplier Powerlines Group signed an agreement to co-operate in the Swiss market.
According to Indian media reports, GE is the low bidder for a PPP contract to develop a proposed diesel locomotive factory at Marhowra in Bihar, and Alstom the low bidder for a similar contract covering an electric locomotive plant at Madhepura. Under the long-discussed proposals, Indian Railways would have a 26% stake in the factories, provide land and commit to buying locomotives for 10 years.
Wabtec Corp and Faiveley Transport announced on November 2 that they had, as expected, received requests for additional information from the US Department of Justice in connection with Wabtec's pending acquisition of 51% of Faiveley Transport. This will extend the waiting period before approval of the transaction, which is also subject to other regulatory procedures.
Coupler, damper and gangway manufacturer Dellner has opened a plant in Wuhan, its 17th location worldwide and third in China.
Uzbekistan Railways has taken over an 81·5% stake in Toshkent Mechanical Plant, the former Chkalov aircraft factory which is to be converted to produce rolling stock and spare parts. The remaining shares are held by the National Bank for Foreign Economic Activity, Ministry of Foreign Economic Relations, Investments & Trade and employee groups.
With effect from November 1, Balfour Beatty Rail GmbH has transferred its rail electrification activities to its Rail Power Systems GmbH subsidiary.