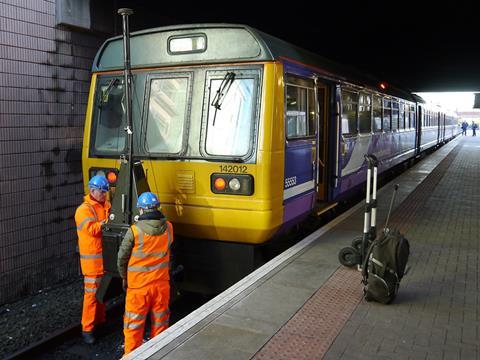 Export-Import Bank of China agreed on November 19 to provide a 500bn yuan line of credit and to provide policy and international experience to support China Railway Corp with planned expansion in the global rail infrastructure project market.
Nomad Digital announced on November 23 that it had completed a £4m equity fundraising and an extension of its debt arrangements. Existing investors Amadeus Capital Partners, SEB Venture Capital and Deutsche Telekom Strategic Investments participated, in addition to members of the management team and employees.

Network Rail has awarded Fugro a contract to undertake survey and design works in Scotland in 2016-17. Fugro is to supply its train-mounted RILA and RAIL-MAP, with additional ground survey services provided by Severn Partnership. According to Fugro this 'will enable a phased and controlled transfer from conventional survey methods to advanced train-mounted systems', reducing the requirement for personnel to be on the track during data collection.