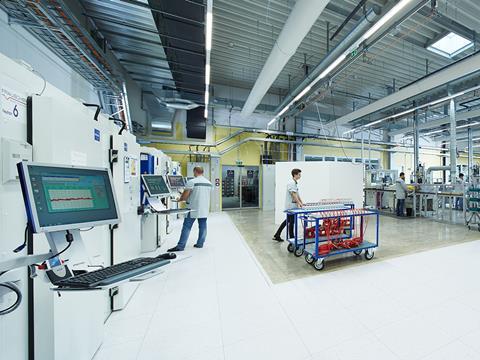 Frauscher Sensor Technology has officially opened an expanded axle-counter and wheel detection sensor production facility at St Marienkirchen in Austria. This is expected to increase capacity from 17 000 to 30 000 sensors a year.
Škoda Transporation has bought a 100% stake in Czech company Poll. Established in 1996, Poll has 55 staff and develops power electronics for traction drives, diagnostic tools and onboard power supply systems as well as custom-designed electronic devices.
Knorr-Bremse Systèmes Ferroviaires France is to invest €7m expanding its Reims production facility.
Paris based booking portal Captain Train has joined Germany's Pro-Rail Alliance as the 131st supporting member. 'We have being complaining for years about the fact that buying train tickets for journeys that cross international borders is too complicated' said Alliance Managing Director Dirk Flege. 'With an appealing, well designed website and an award-winning app, Captain Train has come up with an elegant, customer-friendly solution.'
Icomera has joined UITP's Information Technology for Public Transport initiative as an associated member. ITxPT was launched in 2013 to implement working standards and practices for plug-and-play vehicle and back-office IT systems.