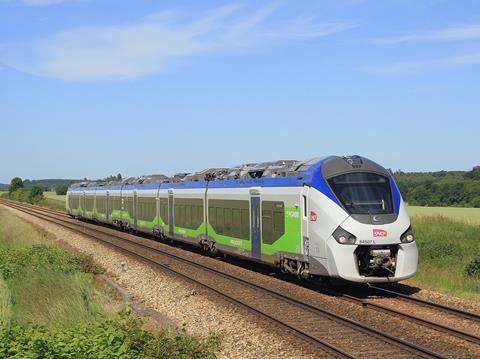 GoEuro has signed a partnership with SNCF adding more than 3 000 stations to its rail, coach and air journey planner.
On January 30 more than 200 developers will travel from Firenze SMN to Arezzo on a Coradia Meridian trainset, as part of the HackToscana hackathon which aims to promote sustainable transport and is being supported by Alstom.
CZ Loko has opened an automated laser cutting facility at its Zamberk plant which will be used to produce cabs, pneumatic modules, coolers, reservoirs and other metal components for locomotives and other vehicles.
As part of a programme to reduce dependence on foreign designs, Russia's Ministry of Industry & Trade has awarded Sinara Transport Machines subsidiary Ural Diesel Engine Plant a 300m rouble contract to develop nine types of locomotive and heavy equipment engines rated from 1 MW to 4 MW and potentially up to 6 MW.
PKP PLK's Acoustic Laboratory has been certified to provide in-house acoustic measurements to support environmental decision making, reducing the need to use external services. PKP PLK is required to provide acoustic measurements every five years on lines which carry more than certain amount of traffic.
A new assembly hall for TramRus trams is nearing completion at Transmashholding's Oktyabrsky plant. The two production lines are designed so they can be adapted to produce light rail and metro cars.