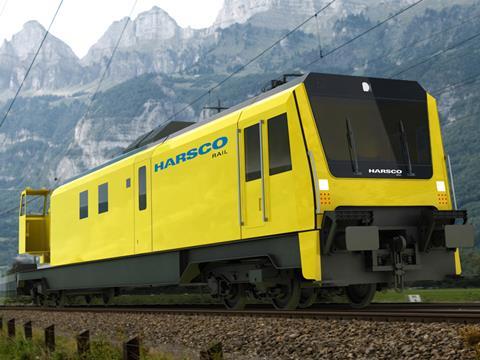 Harsco Corp expects to record an operating income of US$1m for Q2 2016, including an estimated loss provision of US$40m related to maintenance equipment contracts with Swiss Federal Railways. Harsco said this reflected increased vendor costs, ongoing discussions with SBB, increased estimates for commissioning, certification and testing costs, as well as expected settlements with the customer. 'We are clearly disappointed with the developments on our rail contracts with SBB', said President & CEO Nick Grasberger on July 14. 'Despite this challenge, we have made considerable progress in recent months developing our highly-advanced equipment for this important customer. We look forward to executing against these contracts over the next year and remain confident that we are building a profitable business within the European rail market.'
Croatian signalling and safety equipment company Altpro is expanding its production capacity with the construction of a R&D centre in Odra near Zagreb. This is being financed by a loan from the Croatian Bank for Reconstruction & Development.
Ricardo Certification has been accredited by the UK Accreditation Service to provide notified body, designated body and assessment body services, meaning it no longer needs to use accreditation granted to previous owner Lloyd's Register Group. Ricardo Certification says it is the first independent assurance provider in the rail market to offer UKAS accredited Independent Safety Assessment.
Rail booking system developer SilverRail has announced an extension of its partnership with business travel software company Deem.
GATX Corp has reported net income for the first six months of 2016 of $130·5m, compared to $107·6m for the same period last year. 'Despite continued deterioration of conditions in the railcar leasing market, GATX produced excellent financial results in the second quarter,' said President & CEO Brian A Kenney on July 21. 'The combination of productivity improvements in our maintenance network, tight management of selling, general and administrative expenses, higher than anticipated railcar scrap prices, and continued low interest rates more than offset the market pressure on lease revenue during the quarter. However, revenue pressure is increasing as the year progresses due to the growing oversupply of railcars, fewer car loadings, and improved railroad velocity.'