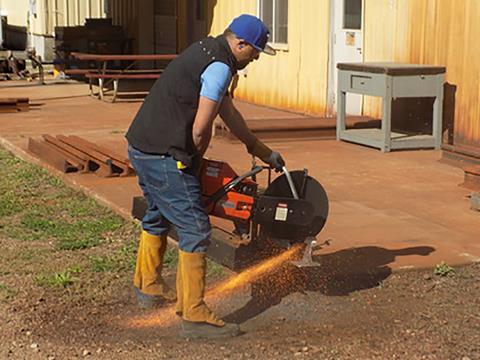 Flexovit USA has reopened its plant in New York state which produces abrasive products for rail grinding and cutting tools. The facility had been severely damaged by heavy snow in 2014.
Kazakhstan's State Commission on Economic Modernisation has approved plans for national railway KTZ to sell 100% stakes in rolling stock maintenance companies Bas-Balkhash 2004 and MAK-Ekibastuz, freight forwarder Centre of Transport Services, locomotive maintenance company Rauan Burabay and lineside forestry company Magistral - Kyzmeti. Alsfor sale will be a 50% stake in turnout maker KazElektroPrivod and a 90% stake in Moscow-based freight forwarder Regional Forward Logistics.
ING Bank and Swedish law firms Hamilton Advokatbyrå and RosholmDell have joined the Rail Working Group, which represents the rail industry in regard to the implementation of the 2007 Luxembourg Protocol to the Cape Town Convention on International Interests in Mobile Equipment.
Przewozy Regionalne has signed a 629m zloty credit line with a consortium of banks BGK, PKO BP and BZ WBK to finance the modernisation 36 EMUs and the purchase of 10 new EMUs and three new DMUs.
Chief Executive Anna Ince has announced the renaming of UK signalling and IT supplier DeltaRail to Resonate, to reflect its expansion beyond the rail sector.
Nordic Investment Bank has signed a 20-year SKr695m loan with Swedish local authority rolling stock procurement organisation AB Transitio to support the SKr3·5bn acquisition of 33 Stadler Kiss double-deck EMUs for Mälardalen regional services.
Rail, coach and flight booking platform GoEuro has raised US$70m in a funding round led by technology investor Silver Lake Kraftwerk and venture capital firm Kleiner Perkins Caufield & Byers. 'After three years of intensive work, we've managed to attract 10 million users a month, integrate more than 5 million routes across Europe, 12 countries, 500 partners, and sell tickets to millions of customers from more than 100 countries', said founder and CEO Naren Shaam. 'This new investment from such experienced investors will allow us to scale into many new markets and go deeper into the ones we already have'.
Travel and expense management software company Concur is to offer a direct link to SilverRail's SilverCore booking platform. From December users will be able to make bookings with Spain's Renfe and Sweden's SJ, with other countries to follow. 'This deal will give thousands of business travellers the freedom to make price comparisons, book tickets and take advantage of special rates from the palm of their hand' said Chris Baker, Managing Director of UK Enterprise at Concur.
Telecoms network supplier Keymile has opened an Asia-Pacific regional hub in Singapore, initially focusing on sales, marketing and supporting existing customers.