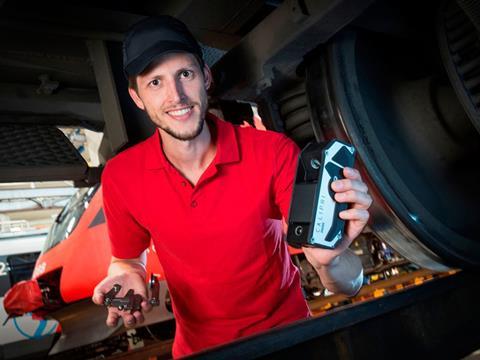 Austrian non-contact measurement technology company Nextsense has opened a US office in Atlanta.
The Hellenic Republic Asset Development Fund has received expressions of interest in the purchase of rolling stock maintenance business EESSTY from Italy's FS Group and Škoda Transportation. The deadline for the submission of binding offers is December 5. FS said its interest supported its internationalisation strategy and would build on the planned acquisition of train operator Trainose.
Following a pilot scheme, CRRC Sifang has awarded PSI Automotive & Industry a contract to roll out the second phase of a an integrated software package to support its the manufacturing processes.
The government of the Russian Republic of Tatarstan plans to establish a tram refurbishment plant in Naberezhnye Chelny through a joint venture with Belkommunmash.
On October 27 Vossloh said negotiations for the sale of its Electrical Systems business unit were 'becoming more substantive', and a contract is expected to be signed in the coming months.
On October 10 CIMIC Group announced a final unconditional offer to acquire the shares in UGL Ltd that it does not already own at a price of A$3·153 per share. CIMIC currently owns 13·8% of UGL, and said it planned to conduct a strategic review of UGL's businesses in order to drive efficiencies and improve project delivery.
Sewn goods and upholstery supplier First State Manufacturing has opened a warehouse and distribution centre in Milford, Delaware, enabling it to maintain an inventory of finished goods for products including transport seats.