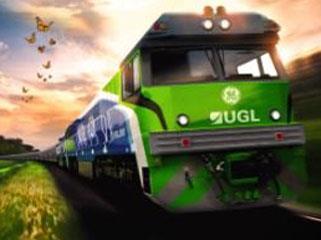 UGL Ltd has signed a 10-year extension to its existing agreement with GE for the sale and distribution, support and maintenance of locomotives, spare parts and associated services in Australia. 'This is an important, long-term alliance for UGL and GE, built on proven experience, combined capabilities and our shared focus and commitment to meeting our customers' operational and business objectives', said UGL Chief Executive Ross Taylor on November 17.
The final regulatory clearance required ahead of Wabtec's proposed acquisition of Faiveley Transport was obtained on November 23, when the European Commission approved the proposed purchaser for the Faiveley Transport Gennevilliers sintered brake material business. Wabtec's acquisition of the Faiveley family stake is planned for November 30, with Wabtec to file the public tender offer with French financial markets authority AMF in December. Darrois Villey Maillot Brochier and Wachtell Lipton Rosen & Katz acted as legal advisors to Faiveley Transport in Europe and the USA respectively.
Ricardo Rail has appointed Brian Ruddy to the new role of Business Development Manager to oversee the establishment of a full service portfolio in the USA, including technical consultancy, independent assurance and technology products. The US team will be recruiting specialists in safety, rolling stock, signalling, RAMS and Human Factors, amongst others, and will be able to draw upon expertise from Rail Technical Centres across Europe and Asia
On November 14 DF Rail of Spain, part of the Duro Felguera group, signed a co-operation agreement with Infrafer of Algeria. The companies are to form a joint venture to build and operate a plant to produce turnouts in Algeria.
United Wagon Co's Titran Express wagon maintenance plant has obtained IRIS certification.
MerMec's parent company Angelo Investments has acquired a stake in Toronto-based hyperloop developer TransPod.