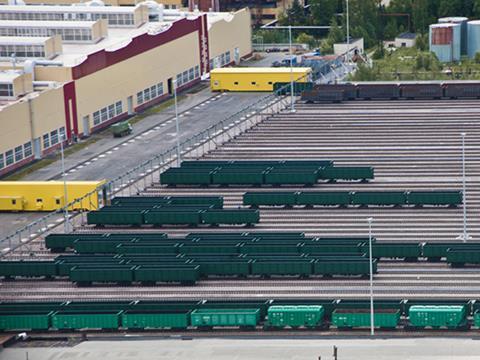 United Wagon Co has completed the sale of 100% of its Vostok1520 freight transport business to Industrial Investors Group's First Heavy Haul, and is now to acquire a 19·9% stake in First Heavy Haul Co.
Systra has raised €117m in debt with Crédit Agricole Corporate and Investment Bank, Société Générale, Natixis, BNP Paribas and HSBC France. This will be used to refinance existing debt by taking advantage of favourable interest rates, secure debt required to finance future acquisitions and to finance short-term cash requirements. 'Systra has joined the close circle of companies that have secured Club-Deal financing', said Corporate Secretary Bruno Schmitt. 'We have acquired the means to finance all our needs and plan for the future. Discussions and meetings prior to the signature of the Club-Deal allowed us to strengthen the level of trust with our financiers. The latter's support through this Club-Deal is a major vote of confidence in our projects.'
Following a request by an interested investor, the board of the Hellenic Republic Asset Development Fund has extended the deadline for the submission of biding offers for the purchase of a 100% stake in rolling stock maintenance business EESSTY from December 5 until January 30. FS Group and Škoda Transportation had submitted expressions of interest.
Ashtead Group announced on November 22 that its A-Plant business had acquired the brand name of UK crane-hire company Hewden and the Interlift lifting and materials handling division from administrator EY for a cash consideration of £29m.