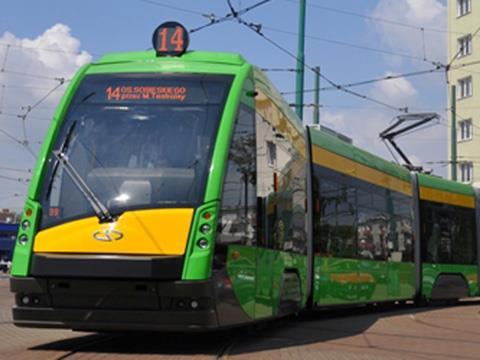 The Solaris Tram joint venture announced by Stadler and Solaris at InnoTrans 2016 is to be formally established with effect from January 1, initially targeting customers in Poland and Germany. The partners plan that each will hold 40% of the joint venture, with remaining 20% to be offered to outside investors. The joint venture will include all Solaris tram activities at its plant Środa Wielkopolska, where production space will be doubled to form a centre of competence for car body construction and painting.
Diesel engine manufacturer Anglo Belgian Corp has inaugurated a €3m production hall at is factory on Gent which includes a 130 tonne capacity overhead crane and a new test bench that will be operational by mid-2017.
Polish company Track Tec has obtained certification enabling it to supply turnout components to the São Paulo metro and suburban operator CPTM.
Norton Rose Fulbright advised a consortium of Bank Gospodarstwa Krajowego, Bank Zachodni WBK., Powszechna Kasa Oszczędności Bank Polski and the European Investment Bank on a 629m zloty loan facility which is to be made available to Polish operator PR for the purchase of new rolling stock and the modernisation of existing vehicles.
Siemens UK held a rail supplier summit in early December with the aim of developing relationships to boost local supply chain content. A second suppliers' day is planned for February.