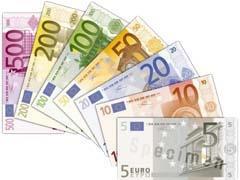 The European Commission announced on December 8 that the final discussions for the EU-Japan Economic Partnership Agreement had concluded. The Commission said the EPA 'guarantees EU companies access to the large procurement markets of Japan in 48 large cities, and removes obstacles to procurement in the economically important railway sector at national level'. The EPA is expected to enter into force before the end of the current mandate of the Commission in 2019.
Solaris Oilfield Infrastructure has acquired the assets of Houston-based Railtronix, which provides real-time inventory management technology for rail, logistics and mining operations, managing more than 20 000 wagons and over 100 000 lorries every month across North America
Vossloh announced on December 13 that it had concluded a new €150m syndicated loan agreement with a consortium of eight lending banks within the framework of a club deal. The financing agreement has a term of five years until November 2022, contains two options to extend the final maturity of one year each, and can be increased by up to €150m. Together with this transaction and the issue of a Schuldschein loan in the amount of EUR250 million in July 2017, Vossloh has now completely replaced a syndicated loan concluded in 2015 with a term running until April 2018.
KfW IPEX-Bank is extending a long-term loan of US$172m to support Hamburg-based VTG in the procurement of 300 tank and 700 covered hopper wagons for its US subsidiary VTG Rail Inc. The complex financing package was arranged by KfW IPEX-Bank, ABN AMRO Capital USA LLC and DVB Bank, with KfW IPEX-Bank acting as facility agent.