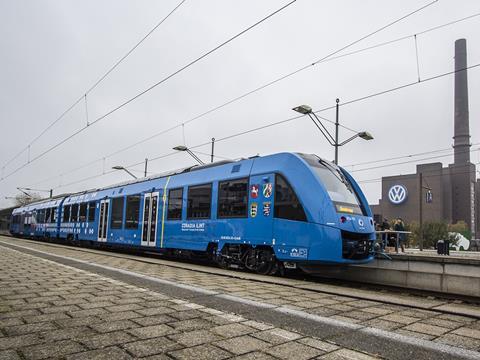 New Jersey-based supplier of rolling stock and braking components Strato Inc has signed an agreement for GBS Railroad & Mining Services to promote and distribute its products for the rail sector in Australia and New Zealand.
Systems and engineering technology consultancy Frazer-Nash has formed a new Transport & Infrastructure business unit, bringing together its expertise in rail, roads and aviation as well as multi-modal integration; this will be headed by Senior Business Executive Phil Harris, who previously established Frazer-Nash's operations in Australia.
UK-based tools and small plant supplier Keyline has opened a 1·4 ha hire facility in Leeds to support an increasing order book in the rail market.
Private equity investor PAI Partners is to acquire M Group Services, which provides infrastructure services to regulated utilities and transport businesses in the UK & Ireland. With subsidiaries including Morrison Utility Services and Dyer & Butler, M Group Services is currently owned by energy investment group First Reserve; subject to regulatory approval, the sale is expected to be completed in August.
Citing a substantial increase in rail infrastructure spending, UK ferrous and non-ferrous casting supplier Majorfax has reported a 64% increase in orders over the past year.
Linda Miller, Bechtel's Construction Director for the Sydney Metro Tunnels & Stations Excavation team, who previously worked on the Crossrail project in London, has been selected to present the Institution of Civil Engineers' 12th Brunel international lecture series over the next 18 months, reflecting on the future of transport.
In conjunction with the International Transport Forum in Leipzig on May 24, Alstom joined with a range of partner companies, cities and countries to launch of the Transport Decarbonisation Alliance, a coalition to intended to accelerate the decarbonisation of the transport sector.