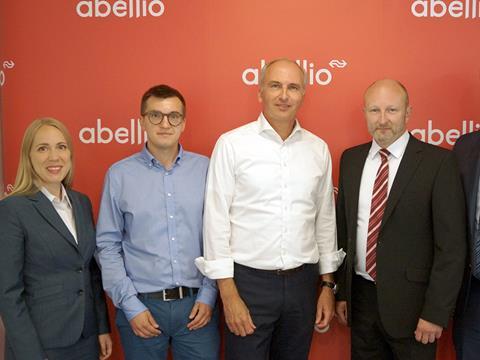 Abellio and Regiobahn have awarded N-ERGIE contracts for the supply of traction electricity in Germany.
Law firm Baker & McKenzie has joined the Rail Working Group, which represents the rail industry in regard to the implementation of the 2007 Luxembourg Protocol to the Cape Town Convention on International Interests in Mobile Equipment.
Cable and connector supplier LAPP has acquired its long-term Swiss distribution partner Volland.
French company Vision Systems has opened an office to Montréal to supply driver assistance and door systems in the North American market.
The Transport-Technology Research Innovation for International Development competition to fund short projects supporting safer and more efficient transport in low income countries in Africa and South Asia is open for applications until August 16. Implemented by IMC Worldwide and funded by the UK Government's Department for International Development, the competition provides funding up to £30 000 for 10 collaborative projects in the areas of long distance strategic road and rail; urban transport; low carbon transport; and gender, accessibility and inclusion. The competition is open to companies of any size anywhere in the world.