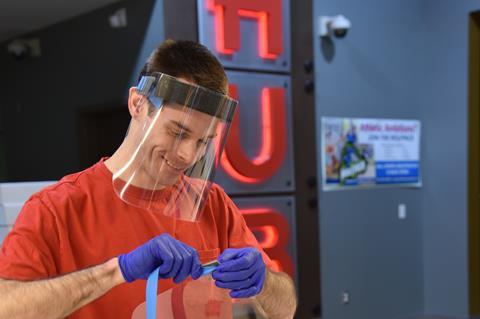 Wabtec is working with Tronix3D to produce face shields for Pennsylvania healthcare provider Excela Health. 'As a 150-year-old member of the greater Pittsburgh community, we have a responsibility to support our first responders during these unprecedented times', said Wabtec President & CEO Rafael Santana. 'Wabtec and Tronix3D are applying rapid innovation and advanced additive technology to produce critical PPE quickly for hospital staff at this time.'
TÜV SÜD has completed SIL4 certification of the Fail-Safe Central Processing Unit developed by Kyosan Electric Manufacturing Co for signalling systems. Part of the assessment was performed by TÜV SÜD Japan.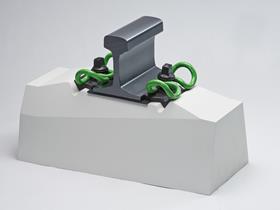 Vossloh's executive and supervisory boards have recommend suspending dividend payments for the 2019 fiscal year. At the time the annual financial statements were prepared on February 28, the intention was to recommend a dividend of €1 per share. Since then the global effects of the pandemic have increased significantly, and not paying a dividend would 'contribute significantly to the strengthening of Vossloh AG's balance sheet'.
Italian infrastructure manager RFI has joined the MOTUS-E association which promotes more sustainable forms of transport. RFI aims to strengthen the connections between stations and the urban transport, and improve the accessibility and liveability of public spaces. 'Stations are no longer a mere place for transit, where a journey starts or ends', said Sara Venturoni, Head of RFI's stations department, 'but become real service hubs, playing a central role in the urban context and stimulating the redevelopment of the surrounding urban fabric.'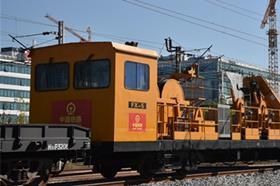 A six-member Chinese medical team has visited work on the Serbian section of the Beograd – Budapest corridor to provide representatives of Chinese companies with advice on managing the Covid-19 pandemic. China Railway said the team 'reminded employees of Chinese enterprises and overseas Chinese working and living in Serbia to do well in personal hygiene protection and overcome their nervousness and fear'.