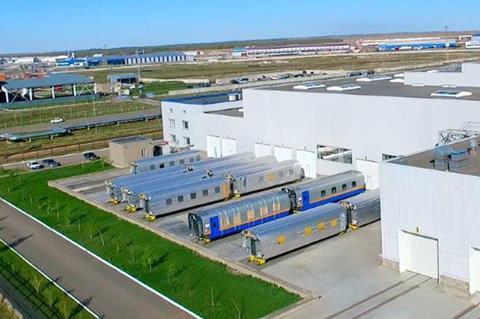 Kazakhstan's national railway KTZ is drawing up plans to sell its stakes in various manufacturing and other business in 2020-23. These would include its stakes in Continental Logistics, which has two transport and logistics centres in Nur-Sultan (owned 30% by KTZ) and Shymkent (10%), the Aktobe Rail & Steel Works (30%) and the Tulpar coach plant (100%), as well as mining equipment manufacturer Vostokmashzavod (95%). The privatisation of Kamkor Wagon is also envisaged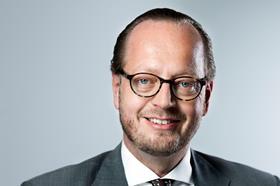 Bombardier Transportation has appointed Jesper Lok as Senior Advisor to the board in Denmark and for the Europe, Middle East, Africa & India region. He will focus on sustainable business development and customer relationships in Denmark to support Bombardier's growth in the Nordic region. 'Jesper brings a broad knowledge of the Danish railway industry gained from his time as Chief Executive Officer at DSB, as well as his business experience from a 25 year international career at Maersk Group and his extensive board-level experience with a number of global organisations', said Andrew DeLeone, President of the EMEAI region.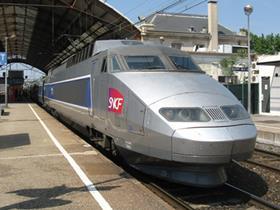 SNCF's Rail Europe ticket retailing business has removed booking fees from its website and app until December 31 in an effort to encourage rail travel.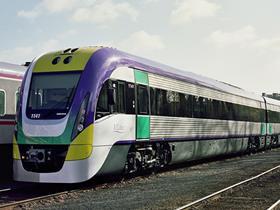 The Australasian Railway Association has supported provisions that allow for the continuation of construction and manufacturing activities to support essential rail services under Victoria's stage four coronavirus restrictions. ARA said the arrangements 'struck the right balance between keeping business and industry operating and the need for additional public health measures'.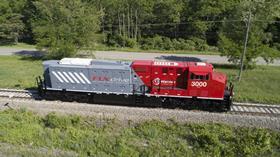 Presenting Wabtec's Q2 results on July 28, President & CEO Rafael Santana said the company had 'delivered a strong operational quarter despite a difficult and dynamic environment as a result of the Covid-19 pandemic. Against a backdrop of uncertainty and unprecedented challenges, our teams drove strong cash flow from operations, allowing us to further strengthen our financial position.' Sales were US$1·7bn, down from US$2·2bn in Q2 last year as a result of lower Freight Equipment, Services, Components and Transit sales, along with unfavourable currency exchange rates. Santana said Wabtec would 'continue to take prudent action to navigate the evolving environment and we remain confident in the long-term fundamentals and strategy for the company. Our strong backlog, recurring service revenues, aftermarket reach, significant installed base, technology differentiation, international footprint and globally diverse business model position the company to deliver long-term sustainable value for our customers, shareholders and employees.'