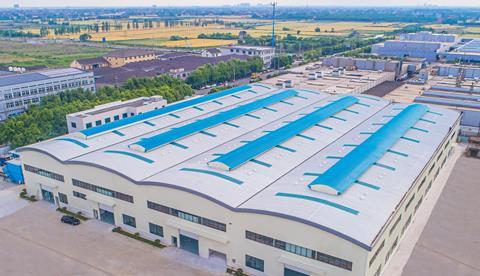 Liebherr opened a production site at Pinghu in China's Zhejiang province on August 18. 'Our new factory represents an important base for our air-conditioning technology and hydraulic actuation systems for all types of rail vehicles developed and manufactured in China for the domestic and international railway market', said Andreas Walter, Executive Director of Liebherr-Transportation Systems (China) Co.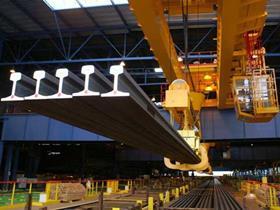 The French government has approved Liberty Steel Group's acquisition of the Hayange and Ascoval steelworks. Formerly part of British Steel, Hayange produces more than 300 000 tonnes of rail per year. It is regarded as a strategic asset by the French government, and Chinese company Jingye Group's attempt to acquire it along with the rest of British Steel's assets was blocked. 'We have been interested in both of these sites for many years and have always believed that their futures were interlinked', said Sanjeev Gupta, Executive Chairman of GFG Alliance and Liberty Steel Group, on August 14. 'Our vision is to build a world class rail and rail services business with international reach, based on our Greensteel model. We are confident we have all the skills, knowledge, and capability to achieve this ambition and have developed a combined business plan which is informed by the highly committed employees and management of both sites, and supported by their unions.'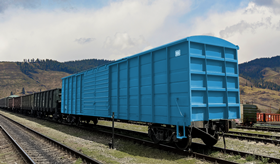 Industrial telematics company ZTR has expanded its European operations based in Dordrecht with the appointment of Lars Reehorst as Regional Director, EMEA, and Michelle Mong as Strategic Account Manager.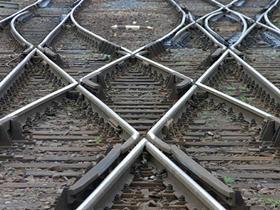 China Railway Construction Corp has announced that its Chairman Chen Fenjian died on August 16. Local media reports said he fell from a building. The company said production and operation were running normally, and it would 'appoint a suitable candidate as soon as reasonably practicable to meet the requirements of the articles of association of the company'.
VTG AG has announced 'solid' results for the first half of the year, with revenue and EBITDA 'roughly on a par' with the previous year owing to 'very stable' wagon hire business and its repair shops. 'The crisis surrounding Covid-19 was the main factor shaping the first half year at VTG', said executive board chairman Dr Heiko Fischer on August 18. 'At the beginning of March, almost all of the VTG Group's offices switched in a very short time to mobile working for their more than 1 000 staff, keeping business operations running smoothly into the summer. Where this strategy was not possible — in the repair shops and for locomotive drivers, for example — our staff applied strict hygiene measures and exhibited tremendous personal dedication to keep operations running, thereby helping to maintain reliable supply lines in Europe.' However he cautioned that economic crises often affect VTG's business after a time lag, and the second half of the year would 'doubtless present further challenges'.