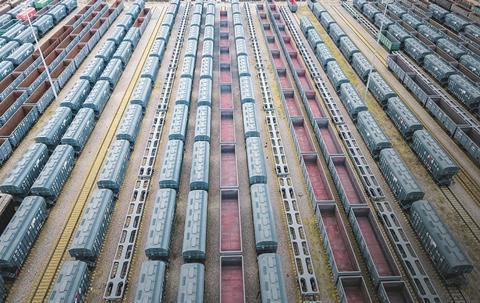 RSHB Leasing and United Wagon Co are to co-operate in the development, and financing of modern rolling stock. 'The leasing tools available at RSHB Leasing will make a significant contribution to this end, and will broaden the geographic reach of our partner UWC', said RSHB Leasing CEO Alexander Kozhevnikov. Ivan Mikhalevich, Sales Director at UWC, said 'being able to access effective financial instruments on mutually favourable terms under this co-operation will allow our customers to significantly improve efficiency in their freight fleets.'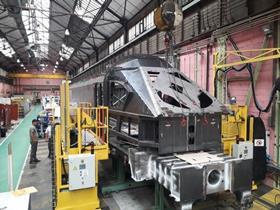 All proposed resolutions were approved at Alstom's special meeting of holders of shares with double voting rights and combined shareholders' meeting on October 29. The combined shareholders' meeting approved all resolutions delegating competence to the board relating to the acquisition of Bombarder Transportation; a capital increase with preservation of the shareholders' preferential subscription right; a reserved capital increase for CDP Investissements Inc; and a reserved capital increase for Bombardier UK Holding Ltd. It also approved the appointment of Kim Thomassin as a director to represent CDPQ and Serge Godin as an independent director. The special meeting of shareholders holding double voting rights approved the elimination of this mechanism from the company's articles, thus ensuring to all shareholders the implementation of the 'one share-one vote' principle.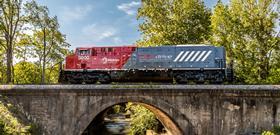 Releasing the company's 2020 Sustainability Report, Wabtec President & CEO Rafael Santana said the company's position 'as a global transportation leader gives us a unique perspective on the trends that are impacting our customers and other stakeholders, namely: climate change, automation and digitisation, and urbanisation. Our 2020 Sustainability Report outlines a series of aggressive goals to address those trends, improve our performance on global environmental, social, and governance matters, and drive a better future for people and the planet.'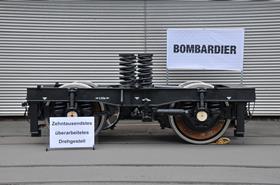 Bombardier Transportation has delivered the 10 000th bogie to be overhaled at its world bogie centre of competence at Siegen in Germany. Established in 2003, this now has an output of 1 000 refurbished bogies per year.
Wabtec has appointed Nicole Theophilus as Executive Vice-President & Chief Human Resources Officer, responsible for leading global HR including talent management, leadership development and learning, compensation and benefits. Theophilus succeeds Scott Wahlstrom who is retiring after nearly 30 years.