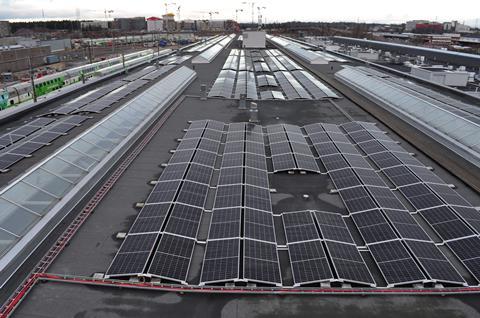 Finnish railway company VR Group's property and rolling stock maintenance divisions have worked with Solnet Finland to install one of the largest solar power plants in the country. This is expected to meet around 25% of the annual needs of the Helsinki depot where Pendolino trainsets are maintained. 'In addition to the particularly important environmental values, building a solar power plant is also a financially profitable project for us', said Juha Ohvo, Chief Security Officer at VR FleetCare. 'After a one-time investment, the energy produced with the plant is practically free. In the longer term, the total annual radiation of the sun varies only a little, which means that even with the investment cost, the price of the energy produced remains locked far into the future.'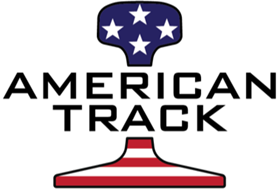 Railway design, construction and maintenance company American Track has bought Dirtworks Rail of the Carolinas, which provides construction and maintenance services to industrial and shortline customers throughout the southeast USA.
PSI Transcom has joined the ITxPT public transport information technology association.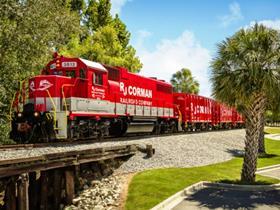 RJ Corman Railroad Group has appointed former US Department of Transportation FRA Administrator Ronald L Batory to its board. 'Our company has worked with Ron in many capacities throughout his career in the railroad industry and we know he is a person of impeccable integrity whose insight and leadership will prove invaluable as he helps steward our company in the coming years', said President & CEO Ed Quinn.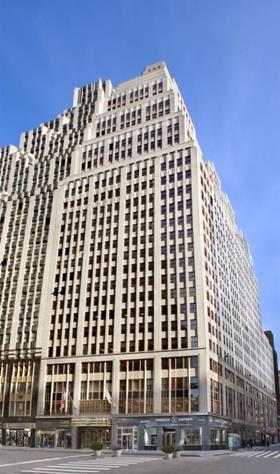 Transit Wireless has moved its headquarters to Empire State Realty Trust's 1400 Broadway building in New York. 'With this new, larger space, Transit Wireless expands its commitment to New York City's recovery', said the telecoms connectivity company's CEO Melinda White. 'Our new office puts employee safety at the forefront with industry-leading air technology, enhanced social distancing, and safe business practices, as we scale and prepare for future growth.
On February 8 Crédit Agricole CIB acting as green loan co-ordinator, closed the green loan amendment of the non-recourse senior secured term loan for Trinity Rail Leasing 2017 LLC. The facility was initially a $663m 7-year non-recourse senior secured term loan dated November 2018 and has been upsized by $225m in July 2020. It is the first Green Loan issued by TILC following the publication of its green financing framework on January 25, and according to Crédit Agricole CIB is the first green loan for a wagon lessor in North America.