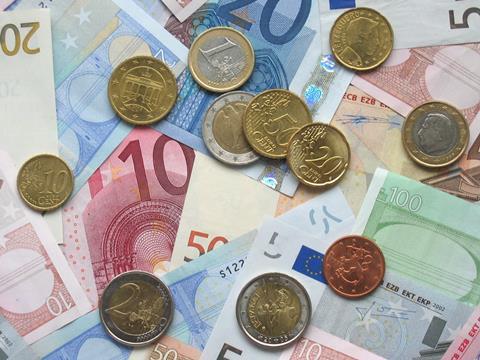 Swedish railway technology company Transrail and Germany's Railergy are to co-operate to supply traffic management, signalling, driver advisory and automatic train operation systems. 'The experience of Railergy within train control, signalling and ATO and their credibility in central Europe were driving factors for our decision', said Transrail CEO Per Leander. 'Railergy has also a good position on the African market, which is of interest to us.' Railergy CEO Jakob Gärtner explained that his firm was 'convinced that Transrail's CATO system is the ideal solution for improving operations on all types of railway', adding that it 'is ideal to integrate with our ATO platform'.
Deutsche Bahn and SNCF are included on the LGX Climate Aligned Issuer list of climate-friendly issuers announced by the Luxembourg Stock Exchange and the Climate Bonds Initiative. DB is rated at the highest level with a green factor of 99%, meaning that portfolio managers will be allowed to classify 99% of their investments in DB bonds as 'green'. DB CFO Dr Levin Holle said this would give investors 'certainty that DB is a green company and a reliable partner for sustainable mobility'.
Following the death of 50·09% shareholder and former supervisory board Chairman Heinz Hermann Thiele on January 23, Vossloh said 'through his enormous financial but above all personal commitment, he had safely guided the company through the intensive multi-year process of realignment and restructuring'. He 'was a close companion to Vossloh whom we appreciated for his straightforwardness, entrepreneurial courage, decisiveness and unique discipline', said CEO Oliver Schuster.
The Posner Foundation of Pittsburgh has renewed its grant funding for the Operation Lifesaver public safety education programme. 'The Posner Foundation's continued support of Operation Lifesaver reflects our belief in both its mission and its effectiveness', said Chairman Henry Posner III. 'As much as we would like to think that common sense always prevails, in today's environment people need constant reminders that situational awareness is important no matter where you are or what you're doing.'