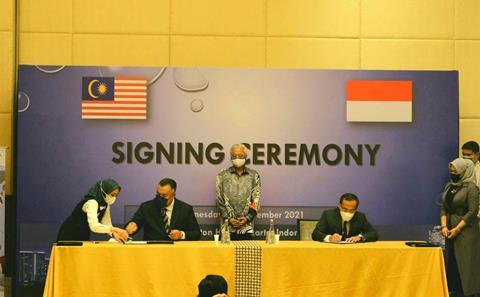 Indonesian rolling stock manufacturer PT INka and Malaysian engineering company Destini signed heads of agreement on November 10 for co-operation to identify and pursue regional opportunities in the rail infrastructure sector. Destini formed a joint venture with Malaysian national railway KTMB earlier this year to explore maintenance, repair and overhaul opportunities, and it has entered into a memorandum of understanding with Siemens Mobility covering maintenance of electric trains.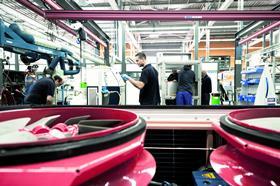 Knorr-Bremse and CAF have signed a 'mid-double-digit million-euro' eight-year framework agreement for the maintenance of Knorr-Bremse brake, HVAC and door systems on rolling stock worldwide. The contract announced on November 11 eliminates the need to negotiate separate maintenance contracts for each fleet. It has been awarded as part of CAF's strategy to develop long-term agreements with its major suppliers, with the aim of improving competitiveness, raising service quality and offering choices of technology.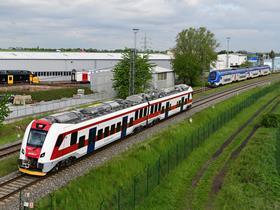 Czech railway research institute VUZ has created a VUZ Slovakia subsidiary, which will provided notified body assessment services. 'The Slovak branch is a springboard for expansion and we expect to expand to other markets', said Director Ondřej Fanta. 'VUZ will soon join the ranks of well-known European brands such as TÜV or SGS.'
Italian company Rossi Group's GCF Canada Railwork business has acquired infrastructure contractor Platinum Track Services, which has 80 staff and annual turnover of US$17m.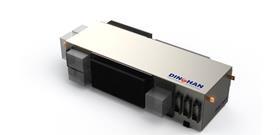 PSI Repair Services is to act as US servicing and repair partner for German rolling stock auxiliary power converter supplier Dinghan SMART Railway Technology. 'We understand the implications of downtime for rail operators here in the United States, so we are happy to provide them with local, cost-effective services and quicker turnarounds', said Mike Fitzpatrick, General Manager of PSI Repair Services.
German railway authority EBA has certified TÜV Süd Rail as a notified body for rolling stock, having been a designated body since 2018. 'Dual approval as a designated body and a notified body is a significant advantage for our customers, who can now obtain both these fields of service from a single source', said Alfred Beer, Business Line Manager Rolling Stock. 'Together with the long-approved assessment body and our inspection and test centre, we offer the full range of testing, inspection and certification services that rolling stock manufacturers and refurbishers need to get their vehicles approved by the EU Agency for Railways or national authorities.'