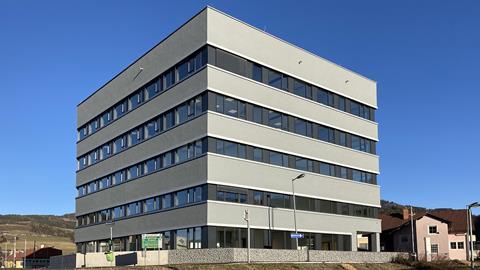 Innofreight has moved to a new office building at Bruck an der Mur in Austria. The company now has 130 employees at six sites, and 2 000 InnoWaggons and 20 000 containers are in use in 20 European countries.
ENSCO has begun the process of taking over management of the Federal Railroad Administration's Transportation Technology Center from current contract holder TTCI. ENSCO will be supported by organisations including Ambipar Response USA, Atkins, EMCOR Government Services, GTI, Sharma & Associates and the University of South Florida Center for Urban Transportation Research, as well as the Center for Surface Transportation Testing & Academic Research consortium of eight universities and academic research centres led by CUTR. Additional laboratory support will be provided by ESi and CTL Group.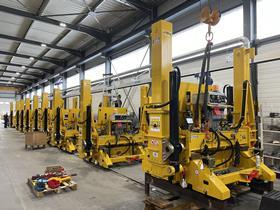 As part of an order from a customer in Australia, Geismar has produced its 500th PEM extendable track laying and renewal gantry since the first was made for SNCF in 1995. 'The PEM has constantly evolved along the years to respond to the market demands and adapt to new technologies. It is almost always chosen by our clients to work on the most ambitious railway projects and high speed lines', said Frédéric Ramirez, track laying product specialist at the company.
UIC and the European Union Agency for Railways have signed an addendum adding the Open Sales & Distribution Mode and Electronic Ticket Control Database to a 2013 technical agreement for the synchronisation of the development of the ERA technical documents and corresponding parts of UIC Leaflets or IRSs for Telematics Applications for Passengers.
Vibration isolation specialist Getzner Werkstoffe has reported turnover of €134m in 2021, up 27% from 2020 owing to high demand as well price increases as a result of raw materials becoming more expensive. 'Global future-oriented issues, such as the expansion of rail transport or sustainable urban development, require innovative vibration isolation', said CEO Jürgen Rainalter. 'Most customers have remained loyal to us, even in volatile times like these, and that is very important.'
Antoine Grange takes on the role of CEO Europe at Transdev on April 19, responsible for managing the group's European operations outside of France and Germany.