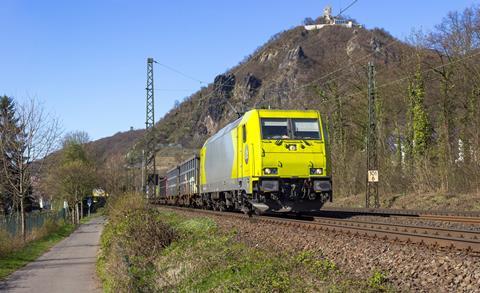 Leasing company Alpha Trains has launched the AlphaNOW portal and online booking tool, providing its customers with direct access to their data, a transparent view of their leasing portfolio and the ability to search for any available locomotive within a timeframe of six months and directly book a locomotives under the Full Flex leasing model. 'AlphaNOW is an efficient tool that facilitates initial customer enquiries, thus freeing up time for personal contact between customers and their commercial contacts', said Commercial Director Guus de Boer.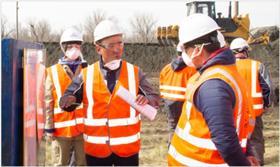 Astraia Certification has audited Integra Construction KZ for compliance with international standards for quality management, health protection and occupational and environmental safety, ensuring it can participate in projects in Kazakhstan and abroad. As part of the process the auditors visited a track renewals possession on the Koybagor – Kushmurun line.
Vincorion has received a €5·8m order to supply Alstom with 41 compact diesel genset systems to provide electric locomotives with last-mile capabilities.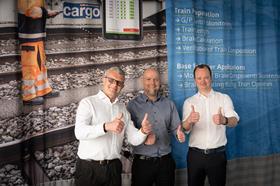 PJM and Voith have announced a sales partnership covering their WaggonTracker digital monitoring and automation platform and CargoFlex automatic wagon coupler. 'The proven innovations complement each other ideally', said Voith.
North American infrastructure services company RailWorks Corp is to provide exclusive marketing and sales support for Miller Ingenuity's ZoneGuard track worker protection system. This uses train alert and detection modules to form a communication network to detect vehicles entering active work zones.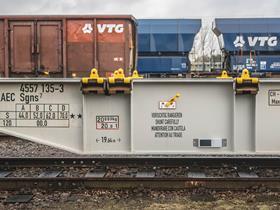 VTG has published its first annual sustainability report. 'We are reimagining rail freight transport around an array of innovative and integrated services. Our aim is to persuade customers of the strengths of this system and, in so doing, to actively advance the transport transition', said Sven Wellbrock, Chief Operating Officer Europe & Chief Safety Officer. 'We are keenly aware of the need for VTG to set an example by putting our expertise and inventive capabilities to good use.'