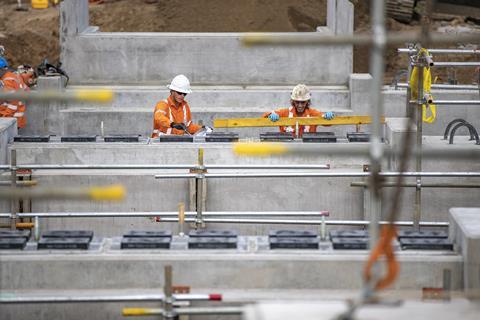 The Australasian Railway Association has held its first meeting of its newly established National Pre-qualification Advisory Committee to consider the benefits, constraints, and objectives for an Australian national pre-qualification scheme for rail, and to develop a scope for a feasibility study. The advisory committee is to undertake a detailed comparison of pre-qualification information requirements and finalise the scope of work to engage a consultant to undertake a feasibility study.
Wagon component and automatic equipment identification system supplier Comet Industries has acquired Seneca Railroad & Mining, an Ohio-based manufacturer of polyurethane insulated rail joints, insulated rubber plates and track components. RR Mergers & Acquisitions advised Seneca on the deal.
Indian engineering consultancy RITES and National Railways of Zimbabwe have signed a MoU covering technical co-operation in railway infrastructure development, rolling stock export and leasing, modernisation of workshops, track, signalling and telecoms, operations & maintenance and staff training. RITES will provide technical expertise, while NRZ will be responsible for generating business leads in Zimbabwe.
Rolling stock and on-track maintenance services company Loram and consultancy AEGIS have signed MoU to work together on the provision of turnkey high-tech engineering services to owners of passenger, freight and infrastructure vehicles in the UK and across the EMEA region. This builds on collaboration for ETCS retrofit projects, as well as joint work on securing approvals and certification for re-engineered vehicles.
Yvan Caffari has announced his retirement from the RJ Corman Railroad Group board after more than 15 years.