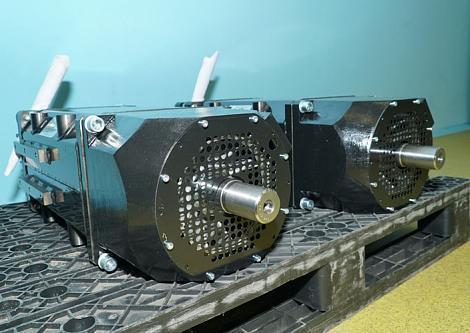 Russia's Sarapul Electric Generator Plant has begun producing DAT-72 traction electric motors for low-floor trams to replace imports from European manufacturers. The production line represents an investment of 268·6m roubles, of which 200m roubles came from a soft loan from the Federal Industrial Development Fund. The plant has a capacity of 1 000 motors/year, and the main customer is PK TS, which previously used motors from Austria.
Stadler has held talks with Medha Servo and other companies regarding possible partnerships in the Indian market, but told Railway Gazette International that, contrary to local media reports, no agreements to form a joint venture have been signed.
Tirol transport authority VVT is to set up a rolling stock procurement, maintenance and leasing body to ensure continuity as operating contracts change hands.
A 6 000 m2 solar photovoltaic system is meeting 50% to 60% of the energy requirements of Hitachi Rail's Tito Scalo signalling component factory at Basilicata in southern Italy, reducing carbon emissions by 325 tonnes/year, with surplus electricity fed into the network.
ICON Multimedia and Nokia have signed a global distribution agreement covering integration of the Spanish digital signage software manufacturer's products with the Finnish firm's telecoms services.
Stadler has appointed Certifer to undertake certification of the maintenance activities of Management Function (Function I), Maintenance Development Function (Function II), Fleet Maintenance Management Function (Function III) and Maintenance Execution Function (Function IV) on locomotives and multiple-units.
Eurostar and Trees4Travel have launched a scheme enabling passengers booking through the Eurostar for Business platform to pay £3/€3·50 for a tree to be planted in a reforestation project in a developing country, with Eurostar matching each tree purchased.