Accredited private testing company PJM has used a mobile pressure frame to test a 09-3X tamping machine according to EN 12663-1 at Plasser & Theurer's Linz factory. PJM said this enabled the manufacturer's on-site infrastructure to be used, provided full transparency and meant any adaptations could be discussed with the design engineers and immediately implemented.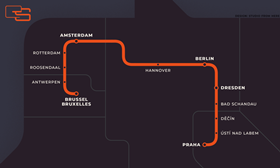 Night train start-up European Sleeper opened its latest sharefunding on the Eyevestor platform on June 30. 'Our main focus for this sharefunding is the investment in good sleeping cars', it explained. 'The limited availability of rolling stock is currently a serious constraint for most operators of night trains in Europe. Investing in rolling stock is crucial for the continuity and growth ambitions of European Sleeper.'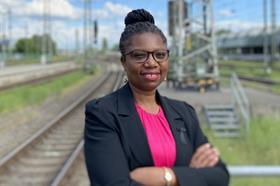 Pélagie Mepin-Koebel has joined French rail logistics software provider Everysens as Country Director Germany, with overall responsibility for the newly founded German subsidiary and establishing the brand in the German-speaking region.
Kazakh contractor Kamkor Management has acquired a tracklaying train from Sinara Transport Machines which includes a crane, three motorised vehicles and 22 flat wagons with removable equipment.
A management buyout has been completed at infrastructure project consultancy BTTC, which was founded in 2016 and has contracts with customers including Network Rail in the UK and Metrolinx in Toronto, where it has established of a permanent office.
Rodger L Boehm, José De Nigris and Travis D Kelly have joined the board of FreightCar America. Boehm spent 31 years at McKinsey & Co where he served as a senior partner and led its Americas Operations Practice. De Nigris is the Executive Vice-President of automotive supplier Katcon Global, and Kelly is President & CEO of material sciences company Isola Group.
Founding member WSP USA has renewed its membership of the US High Speed Rail Association's Executive Committee.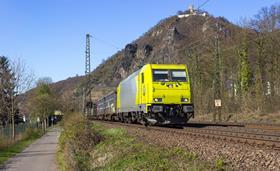 Stefan Krispin has been appointed Commercial Director of the Passenger Division at Alpha Trains Europa, succeeding Thomas Paul Müller, who is retiring after 18 years with the company. Krispin is a former CEO of Go-Ahead Germany, and has held roles at Bombardier Transportation and DaimlerChrysler Rail Systems.
Rahul Harlalka has joined PA Consulting as a partner in the transport practice. He was previously head of transport at BAE Systems, where he led digital and automation programmes with Network Rail and National Highways, and before that worked at Fujitsu and DXC Technology.