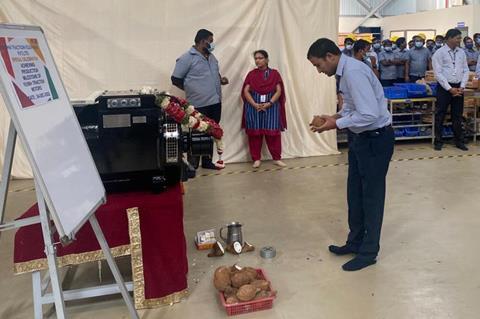 The Medha Traction Equipment joint venture formed by Traktionssysteme Austria and Medha Servo Drives to manufacture motors, gearboxes and generators for the Indian market has marked the production of the 10 000th motor at its plant in Hyderabad.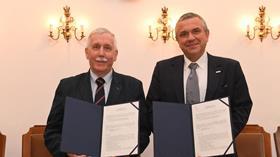 Alstom has signed a strategic partnership with Politechnika Krakowska covering research co-operation, internships and graduate employment. This 'will allow us to develop the competencies related to the design and implementation of modern rail traffic control systems within students and graduates of technical, IT and engineering studies. This is a fascinating, extremely future-oriented and attractive field of knowledge', said Adam Juretko, Managing Director of Alstom ZWUS. Professor Andrzej Białkiewicz said 'thanks to a better understanding of the needs of a company with a global brand, we will be able to develop and improve the university's educational offer'.
Kolkata-based Ramakrishna Forgings has beaten Bharat Forge and Steel Authority India Ltd to win a contract to set up a plant for the domestic production of forged wheels, with Indian Railways guaranteeing minimum order levels.
The Greenbrier Companies received orders for 4 500 wagons with a total value of $580m during its second quarter to February 28, consistent with its expectations. It expects revenue of $1·1bn for Q2, with deliveries of 7 200 units and earnings per share of $0·95 to $1·00. 'Fundamentally, Greenbrier is well-positioned and moving ahead in our markets', said President & CEO Lorie Tekorius on March 22.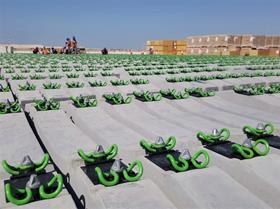 Vossloh has reported all-time high orders of €1·25bn for the year to December 31 2022, with its backlog at the end of the year up 30·8% at €799·6m. The book-to-bill ratio was 1·19. Sales developed 'extremely positively', exceeding €1bn in the infrastructure business for the first time in the company's history and up 11% reaching a level of €1.05bn. EBIT was up 8% at €78·1m and the highest in the 10 years. The company said this 'very remarkable' increase came 'against the backdrop of substantial net burdens due to massively increased procurement prices for materials and energy of more than €10m'.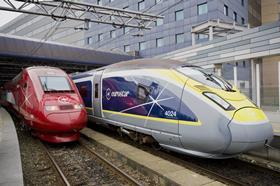 Eurostar Group has appointed Adam&eveDDB and DDB Paris to lead its advertising for cross-Channel and Thalys services. Eurostar previously worked with House 337, while Thalys has worked with DDB Paris since 2018. Altimis Consulting handled the pitch.
Eurofima has published its Green Bonds Allocation & Impact report 2023, saying almost €4·7bn has been allocated to its member railways under its Green Bond Framework for financing electric passenger trains. 'Our latest impact report emphasises again Eurofima's engagement related to its unique public and sustainable mission: financing passenger railway transportation to support environmental-friendly and affordable mobility for millions of people', said CEO Harry Müller.
Jean Pasternak has joined Getlink as Chief Business Development Officer. He previously supported the development of start-ups specialising in the circular economy in Asia and Europe.