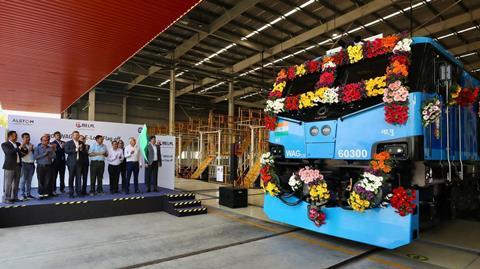 Alstom has delivered its 300th WAG-12B electric locomotive to Indian Railways under a €3·5bn contract for 800 of the 9 MW twin-section freight locos capable of hauling 6 000 tonnes at 120 km/h. 'The joint venture formed between Indian Railways and Alstom to build India's most powerful electric locomotives for freight service is a stellar example of a successful public-private partnership', said Central Railway General Manager Naresh Lalwani on March 29.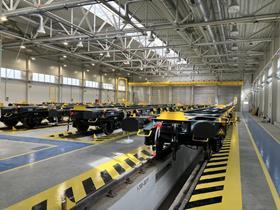 Tatravagónka has opened a 50 m x 27 m workshop at its wagon factory which has five tracks, painting facilities and office space.
The Australasian Railway Association has signed a memorandum of co-operation with the Australian and Victoria state governments committing rail operators, builders, manufacturers and transport ministers to work together to make rail more interoperable, particularly for any future major investments. ARA said this was 'an important step towards providing a co-ordinated national approach in the rail industry and governments that will drive significant efficiency and productivity improvements'.
Rolling stock financing body Eurofima has published its first sustainability report, prepared in accordance with the internationally recognised GRI standards and using 2022 as the baseline year. It said sustainability has been at the core of its mission since 1956, and the growth and development of passenger rail transport is key to addressing transport emissions.
The board of the European Rail Infrastructure Managers association has appointed Dyan Crowther, CEO of UK high speed line concessionaire HS1 Ltd, as interim President. Crowther replaces Gorm Frimannslund who recently resigned as CEO of Norway's Bane NOR. As well as chairing EIM, she will organise the election of a new President in the coming months.
Alstom has launched a page on its website for the pre-registration of companies in Latin America which are interested in providing specific products and services. Alstom is currently looking for partners for installation activities; systems, hardware and software engineering; testing and commissioning support; and data analysis.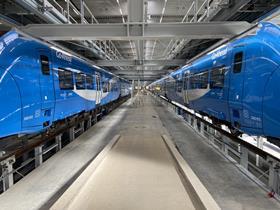 Switzerland-based EUCO Rail has taken over Transmashholding's 12-year contract to maintain 78 Stadler and Siemens trains for Go-Ahead Bayern. EUCO Rail acquired TMH's German assets, including the management company and the dedicated depot in Langweid-am-Lech, at the end of 2022. A significant part of the management and front-line staff have been retained. EUCO Rail has also operated a depot at Essingen in Baden-Württemberg since January.
BAI Communications is to use Netskrt's eCDN for Rail products to provide on-demand and live video streaming services over on-train passenger wi-fi. 'By adding our edge caching to BAI's leading connected train solution, railway operators can ensure their wi-fi supports the increasingly demanding customer desire to watch video streaming as they travel', said Netskrt CEO Siegfried Luft.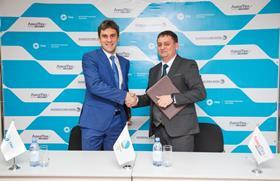 TMH Intelligent Systems company LocoTech-Signal Asia has opened a production facility in Astana which will assemble CTRL@LOCK 400 and CTRL@LOCK 200 microprocessor systems. The site with 30 employees will be responsible for the full production chain from design to implementation. CTRL@LOCK 400 control units based on Progress Rail's HMR-9 platform have been in use in Kazakhstan since spring 2022. CTRL@LOCK 200 was developed by TMH-IS for industry applications, with deployment at a coal mine planned.
Joseph Black has joined WSP USA's Transit & Rail business as Senior Vice-President and lead for the rail operations and service planning team. He has more than 30 years of experience in rail and bus operations at agencies including SEPTA, Lone Star Rail and Northern Indiana Commuter Transportation District, and was most recently Senior Program Manager, Rail Operations and Integration at Jacobs.