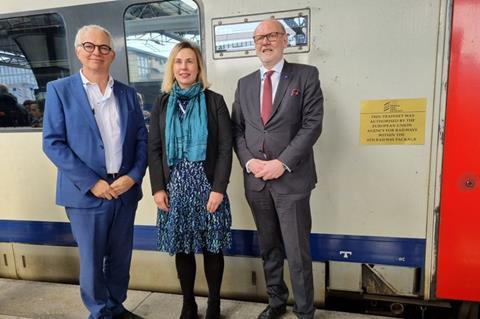 The EU Agency for Railways and SNCB hosted an event at Brussels Midi on April 27 to mark the 50 000th vehicle authorised by ERA following changes to the process under the Technical Pillar of the EU's Fourth Railway Package. 'The authorisation process, as it takes place today, is harmonised, accessible, transparent and predictable', said Executive Director Dr Josef Doppelbauer, adding that it was 'an institutional locomotive that takes us every day closer to fulfilling our vision: One Europe, One Railway'.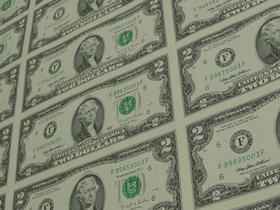 ENSCO has entered into an equity purchase agreement to acquire rolling stock and infrastructure inspection technology company KLD Labs. 'The integration of KLD Labs and ENSCO uniquely positions us to inspect both rolling stock and track', said ENSCO President, Jeff Stevens on April 25. 'Coupled with our vehicle/track interaction capabilities, the ENSCO and KLD Labs team will offer the first comprehensive condition assessment technology suite for railways, paving the way for unprecedented levels of safety and efficiency.'
Chief Financial Officer Laurent Martinez is to leave Alstom at the end of July.
Supported with €150 000 from the Occitanie région, ACTIA is implementing changes to its CCTV systems on SNCF TER trainsets which will enable moving objects to be tracked and video footage from each camera to be automatically analysed. This will enable the detection and reporting of potentially dangerous situations such as abandoned luggage, assaults, anti-social behaviour and people remaining on trains returning to the depot.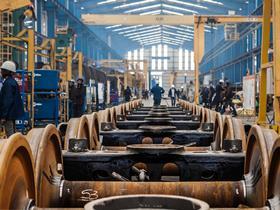 The Greenbrier Companies held its inaugural investor day in New York on April 12. Topics discussed included its position the in North American, European and Brazilian wagon manufacturing markets, its manufacturing and leasing activities, and its business strategy. This includes targets of 100% growth in annual recurring revenue from its Leasing and & Management Services, aggregate gross margin in the mid-teens by FY2026, and return on invested capital of between 10% and 14% by FY2026. 'We expect Greenbrier to maximise its financial performance during periods of strong market demand and stabilise performance at higher levels when demand is less favourable', said President & CEO Lorie Tekorius.
At the TransRussia trade fair held in Moskva on April 15-17, United Wagon Co and Mogilev Carriage Works signed a 10-year licence agreement covering the production of wagons with Type 18-9855 bogies with a 25 tonne axle load. UWC will supply bogies to the Belarusian partner and provide technical assistance, while MVZ will undertake testing and certification, and develop local production.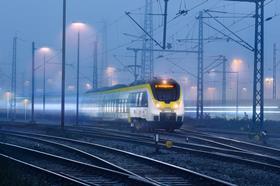 German train and bus operator SWEG is using IVU.rail's Integrated Rail Control Centre for timetable planning and management and passenger information control at its rail control centres in Offenburg and Gammertingen. This 'opens up many new possibilities for us in our operations and at the same time saves us numerous work steps', said Timo Remlinger, Head of SWEG's Digitalisation/ITCS/Sales Technology division. 'I am particularly glad that we can now keep our passengers informed in a more direct, and therefore significantly faster manner.'
The Australasian Railway Association held Rail R U OK? Day events on April 27 to highlight how to better support workmates and foster well-being in the workplace. 'This year's theme "Ask Are you OK — no qualifications needed" highlights the fact that you do not need to be an expert to provide what could possibly be life-saving support to a workmate', said ARA Chief Executive Officer Caroline Wilkie.