MxV Rail has announced its intention to accelerate track installation at its PuebloPlex test centre in Pueblo, Colorado, where work is well underway on the second phase of construction. The 2023 programme includes completion of a Facility for Accelerated Service Testing to host trials with heavy axleload freight trains, along the construction of a Curving Performance Track and a Suspension Resonance Track. Reporting that groundwork was nearly complete, MvX said it expected FAST operations to begin later this year.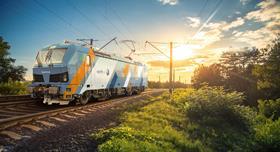 Dr Heiko Fischer has been appointed Chair of the supervisory board of leasing and rolling stock asset management company Northrail AG. He was CEO of VTG until 2021. 'We have gained a recognised expert for our company who, with his excellent management skills and in-depth knowledge of European rail transport, will play a decisive role in shaping the further success story of Northrail', said CEO Dr Volker Simmering
Predictive maintenance software company RAILwAI has joined France's Rail Open Lab digital technology partnership.
The US Federal Railroad Administration has awarded ENSCO a five-year contract to provide operations, maintenance, IT and engineering support for its fleet of track inspection vehicles. ENSCO has supported FRA's automated track inspection programme since 1974.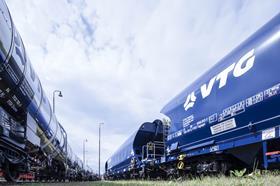 Dr Holger Schmidt was appointed Head of Technical Innovations at VTG on May 1, overseeing the development of innovation projects including modular wagon concepts, sensor technology and telematics. Schmidt holds a doctorate in mechanical engineering, and has more than 25 years of professional experience in the transport and rail freight sectors including positions at Siemens and Alstom and most recently Director Technical Management Wagons at DB Cargo.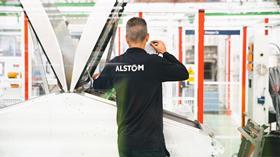 DQS has audited Alstom's traction systems manufacturing site in Trápaga according to the ISO 50001 Energy Management standard related to reducing carbon footprint and energy costs. Energy consumption is constantly monitored and adjusted, and investments are being made to reduce overall energy consumption of lighting systems, air-conditioning, automation and other systems.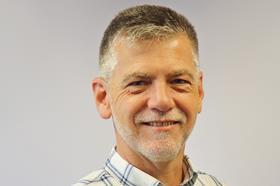 John Dowie has been promoted to Chief Commercial & Sales Officer at Pandrol. He joined the business in May 2022 as Head of Business Development for the APAC, and previously worked for Wabtec Control Systems.
Chief Operating Officer Bernd Eder has been appointed CEO of railway radio communications technology suppler Kontron Transportation Group. 'With Bernd Eder, we have a financial expert with great know-how in the rail industry in the position', said Hannes Niederhauser, CEO of parent company Kontron AG.