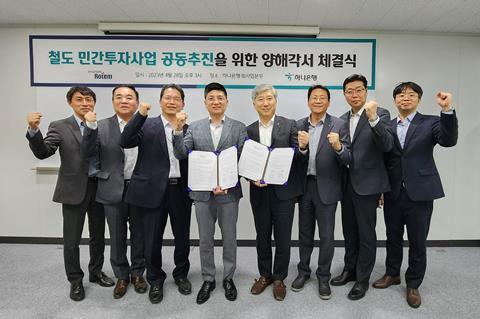 South Korean rolling stock supplier Hyundai Rotem and Hana Bank have agreed to form a fund which will invest in long-term railway, road and airport projects. This follows the government's decision to allow the private sector to propose and participate in rail and tram development projects. Hyundai Rotem would supply rolling stock and provide operating services, with Hana Bank leading on financing.
The US Federal Railroad Administration is making $7·5m available over three years to fund 50% of the cost of rail research and development projects. Eligible proposals could include advances in rolling stock, level crossing safety, advanced Positive Train Control, human factors, inspection and remote sensor technologies, rail systems maintenance, and operational reliability.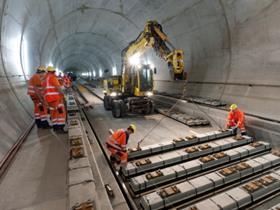 Project promoter AlpTransit Gotthard was merged into Swiss Federal Railways at the end of April, formally completing the Gotthard and Ceneri base tunnel projects.
Infrastructure consultancy TYLin has appointed Joseph Giulietti as Vice-President & Director of Rail Transit Services, leading business development and growth strategy in its Rail+Transit Sector unit. His previous roles include Commissioner of the Connecticut Department of Transportation and President of the New York MTA's Metro-North Railroad.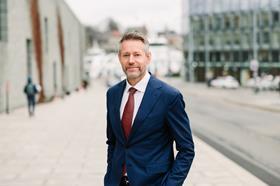 The Go-Ahead Group appointed Emil Eike as Managing Director of its Norwegian rail business from May 1. He spent 12 years at state railway NSB, has worked as a consultant advising transport companies on strategy, and is Chairman of the Bybanen light rail network in Bergen. 'We are in an exciting period where we are working actively to further develop our passenger rail services', said Magnus Hedin, CEO of Go-Ahead Nordic. 'We have found a skilled leader who can take that development further.'
Hélène Gelu has been appointed as Legal Director at CAF France, having previously served as Head of Legal Affairs for the EC&A Business Units at Wabtec Faiveley Transport. Céline Grussenmeyer-Wolf becomes Communications Director, having been head communications for the ex-Alstom site at Reichshoffen, as well as that company's Belfort, Ornans and Le Creusot sites.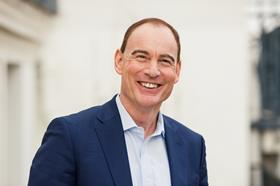 Jürgen Witte has been appointed Chief Product Officer at Rail Europe. He joined Rail Europe in November 2022 as Chief of Staff, having previously spent five years at Deutsche Bahn where he was Head of Shared Mobility Car.
Bernard Delpit will become Executive Vice-President & Chief Financial Officer at Alstom from June 30, while Helen Bradley will be appointed Chief Human Resources Officer.