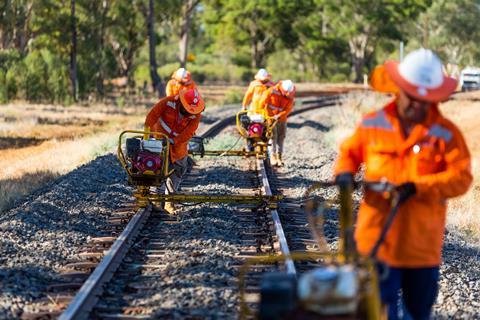 Australian Rail Track Corp's Inland Rail Skills Academy has teamed up with Deborah Wilson Consulting Services to facilitate a Pathway to Opportunities supplier capability development programme for businesses in southern New South Wales. The nine-month programme delivered across five workshops plus one-on-one mentoring aims to help regional businesses understand how to engage with buyers, prepare compliant tender submissions and manage contracts.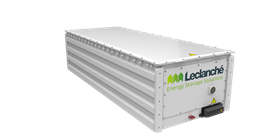 Indian electrical equipment supplier Medha Group and Swiss energy storage company Leclanché have agreed to jointly market their technologies in Europe, the Middle East and Africa. 'The combination of Medha's traction and related electronics, together with Leclanché's advanced lithium-ion battery packs, will create a strong and attractive offering for leading train manufacturers and OEM commercial vehicle designers', said Leclanché E-Mobility CEO Phil Broad.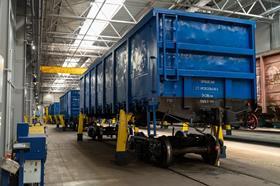 On May 25 Novotrans officially opened the Baltiysky Car Repair Plant in Leningrad Oblast. The company's fifth wagon repair works represents an investment of 2·5bn roubles and increases its servicing capacity to about 102 000 wagons per year, which it expects to increase its share of the domestic market from 15·5% to 20%.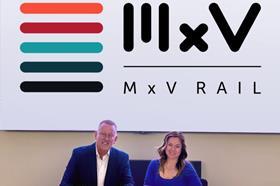 Association of American Railroads subsidiary MxV Rail and Colorado State University Pueblo have signed a memorandum of understanding to co-operate on education, training and research related to rail safety, security and innovation. The partnership provides a means to utilise each other's expertise and facilities, and to identify potential grants or other funding sources for research or collaborative projects.
VibraTec has been acquired by structure inspection specialist SITES, which works with customers including SNCF, Eurotunnel and Alstom.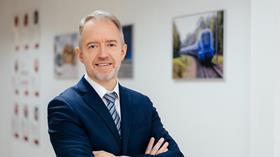 Alstom has appointed Laurent Bazin as General Director of the EKZ electric locomotive factory at Astana in Kazakhstan. He joined Alstom in 2002, since when he has held various roles with responsibilities covering the supply chain and procurement.
The latest members to join German rail industry association VDB are renewable energy project company Enrail, certification company Sconrail, electrical component maker Traco Electronic, procurement and commissioning company Trechnology and non-destructive testing equipment company Waygate Technologies.