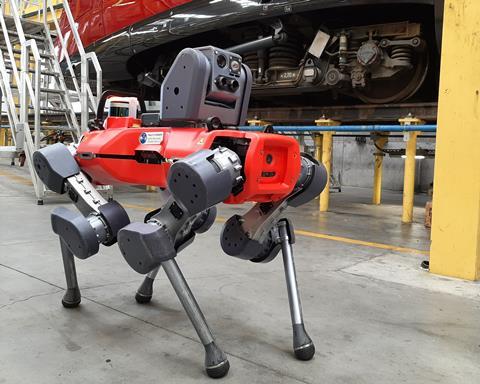 Alstom took part in the Viva Technology tech and start-up trade fair for the first time on June 14-17. The company said it aimed to show that 'rail is the smart choice from a societal, governmental, economic and environmental viewpoint', and to highlight its work with universities, research centres and start-ups to strengthen its innovation capabilities.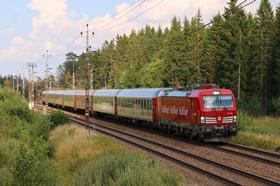 Swedish open-access operator Snälltåget is to deploy the S3 Passenger dynamic pricing, inventory management and reservation system from Siemens Mobility company Sqills. A phased approach is being adopted, offering a short time-to-market while adding more functionalities in the following months. Features will include cross-operator through tickets.
BAI Communications is to establish its global headquarters in London, as the supplier of neutral host telecoms infrastructure for rail and other sectors rebrands to Boldyn Networks from the end of June.
IVU Italia's more than 30 employees have relocated to new offices in the Ostiense-Garbatella district of Roma.
Former Trainline Global Sales Director Brett Ring has joined ticketing retailing platform developer SilverRail as Vice-President of Commercial. Chief Strategy & Commercial Officer Cameron Jones said 'rail carriers, technology providers and agencies must work together to harness the digital tools that can simplify the customer journey and increase the number of people on our trains'.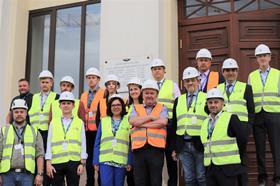 Representatives of the Rail Baltica and Lyon – Torino base tunnel projects met in Riga on May 26 to share information on EU and government financial support, the role of shadow operators, health and safety measures, tendering and future strategies.
On June 14 Russian manufacturer Metrowagonmash said it was 'exploring the possibility of contacting the competent US authorities' with the aim of being removed from a sanctions list. On May 19 the US State Department said Metrowagonmash is 'involved in the production of military equipment, including chassis affixed to Russian surface-to-air radar, weapons systems, and multiple variants of armoured tracked vehicles'. The company says 'this inclusion is erroneous, since Metrowagonmash is not involved in the production of any military products'.